Rock is Alive and Well With the Sophisticated and Saucy Stylings of Rock Garden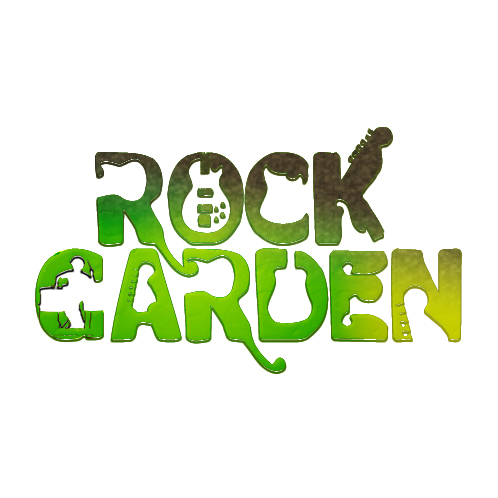 Introduction
Welcome! Thanks for coming by – we are always happy to get a visit from long-time fans and new friends. Check out our performance schedule, artist bios, and current news to get the latest scoop.
We have been working hard on our newest recordings and promoting to radio and licensing opps, and we invite you to join us on our exciting journey. Have a listen and be entertained, and make sure to let us know what you think.

Rock Garden is a garden of rock music with a retro blues flavour. The music is fun, upbeat, intelligently written with big vocals and guitars, jazzy bass with a tasteful back-beat drum. Rock Garden was signed to a record label from 2012 through 2015, but we are now free agents once again.
The band consists of 5 studio musicians, and was formed in 2009 by Terrance and Zsuzsana Dawson, who write and compose all the songs.

Our goal and our passion is to work hard, entertain our fans, and just plain have fun. We recently released our 2nd CD,

"Now, Hey"

with a couple of lead-off singles that we're pretty sure will knock your socks (and maybe some other garments) off! We're

excited to be back in the studio now starting work on our 3rd CD
Almost all Rock Garden songs have big intros and big endings that fit naturally into any video or radio project. Rock Garden's vision is to attain more placements in TV, movies, commercials, you name it! If you can't find it here, let us know and we will create it for you!
Our licensing sector, Rock The Block Music, was inspired by the successful placements of Rock Garden music via CD Baby. The impetus? Rock Garden's

"Cryin' Shame"

has been played thousands of times in only a few months and we think it's riding a bullet!





Have a listen and whether our range of music has you tapping your toes, dancing in your seat, or wiping away a sentimental tear…it's all good!
Testimonials
ROCK GARDEN, "Wanna Be Bad": The Troggs meets the Pretty Things or is it the other way round? Irreverent, atmospheric with captivating twists and turns.---New Canadian Music Buzz
"Excellent work on this top-notch indie release featuring the distinct vocals of Terry Dawson, ably augmented by the boys and girl (Judith Dawson) in the band. Imagine the guitar crunch of Cheap Trick and the Electric Prunes with the drawling "slice-o'-life" observation-styled vox of The Tragically Hip and you're beginning to get the picture. Their debut CD features excellent power-pop derived rock like "Wanna Be Bad" and "Gold" alongside broody, melancholic rockers like "Fremont Street". Also worth checking out "Cryin' Shame" which features horn-charts and a mid-tempo rockabilly beat that'll thrill fans of the genre. Production work is exceptional and the band really gels well. In short, a "must hear" set that proudly sez "rock ain't dead".---Raffaele Quirino
Wanna Be Bad "Edgy...There's a lot of FUN in this song. I get pulled into the irreverent lyrics and atmosphere, into some of those special vocal tonalities and overall vibe."
- Paul Sedkowski, IndieMusicPlanet, Review (Nov 14, 2011)
Stuart Epps (Legendary U.K. Producer) says of Fremont Street "your voice is very good.. have fun with it , live this would be good, send to record companies, good luck with it .. great solo by the way .. superb in fact. Stuart Epps" (Jun 15, 2012) " - Stuart Epps , Music Xray (Jun 15, 2012)
"Our newest international Rockers, featuring the song writing and vocal talents of Terrance and Zsuzana Dawson. Signed and discovered by CEO, Joey Welz. These guys have the Retro feel and APPEAL to Rockers all over the world.Their new singles are "Wanna Be Bad" b/w "You Do Me Good", and should bring adoring fans from all over the world.. I am proud to personally welcome them to CANADIAN AMERICAN RECORDS Joey Welz CEO" - The Orchard